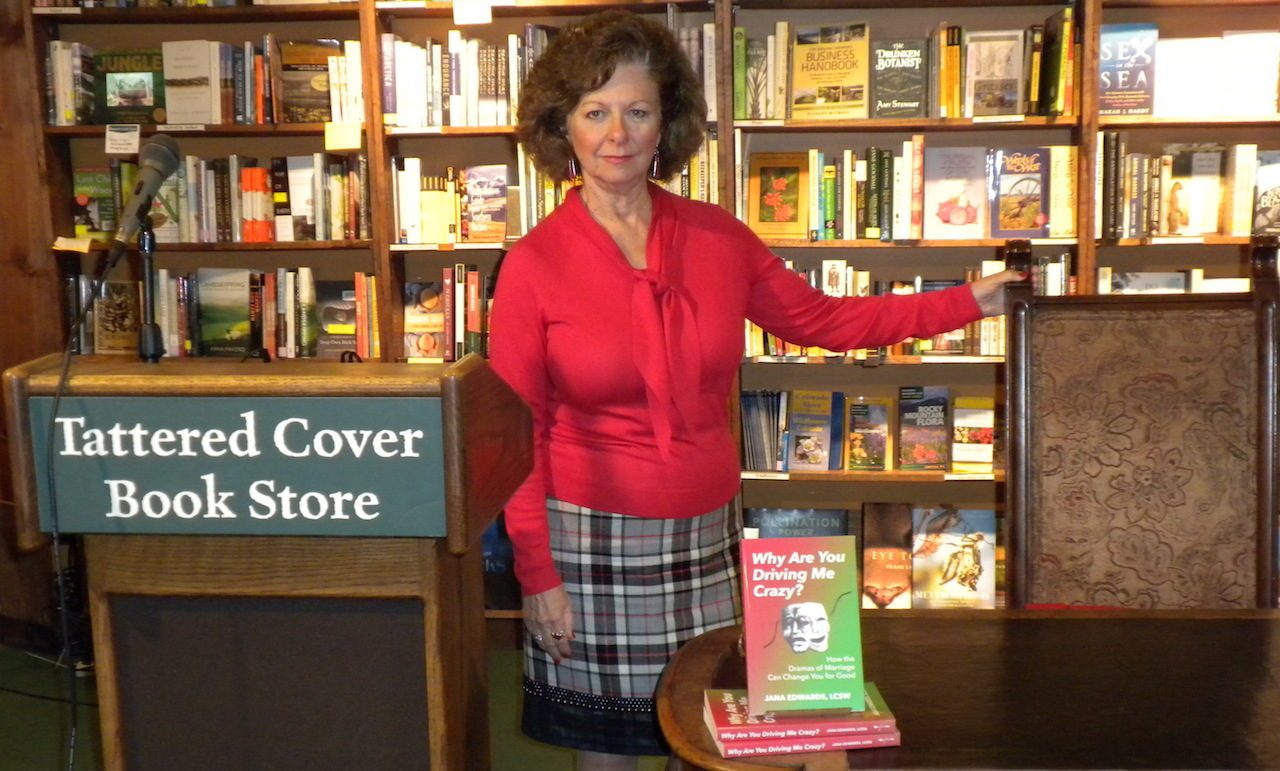 Why Are You Driving Me Crazy?
How the Dramas of Marriage Can Change You for Good
Why Are You Driving Me Crazy? offers a provocative, fascinating look inside the dramas that anyone in a committed relationship experiences. Why dramas? Because our brains so badly need to express what they've held in since childhood, "reliving those old emotions with someone who feels like family again."
Jana uses real-life dramas, chosen from the more than two hundred couples she's treated, to illustrate how to harness and redirect these emotions toward change. She also clearly explains the science behind how our brains choose exactly the right partner for us and how our relationships will help us grow when we engage in, rather than avoid, marital conflict.
This book is written in a style that is easily understandable and accessible to all readers–not only mental health professionals. To help readers apply concepts to their own relationships, Why Are You Driving Me Crazy? includes almost 50 pages of detailed dialogue between partners. In addition, there are suggested exercises at the end of the book for couples to do together if they wish.
"As a clinical psychologist and the veteran of a 20 year marriage, I found this book to be a profound understanding and treatment of couple dynamics. It is both personally relevant and academically impressive. Most of all, it is hopeful. Jana Edwards reframes inevitable, frustrating and often destructive marital patterns into a challenging, inevitable journey that can free and deeply reward individuals and their partners. I highly recommend this book to anyone wanting to improve their relationship, and to all clinicians."
"Fascinating study of marital relationships, how and why we choose the mates we do to express our childhood dramas.Love the description of the "crazy -making" emotions that we all have. Engaging read and great advice regarding the rewards available to those who are committed to uncovering and healing old family wounds with your partner in order to ascend to a new level of love and compassion."
What the experts are saying:
"This book is a gift! It brims with countless valuable insights and is a remarkable synthesis of key elements to marital relationships that, heretofore, have been treated separately. It sets the stage for your and your partner's journey of self-discovery and mutual healing and will touch a chord within you that makes it hard to put down. It will greatly benefit every couple who reads it."
"Jana Edwards writes with warmth and wisdom about the repetitive quarrels that turn many marriages into battlegrounds. Drawing on years of experience treating couples, family systems theory, and a wide-ranging knowledge of personality dynamics, Edwards does a remarkable job of dissecting marital conflicts—and offering practical advice for dealing with them."